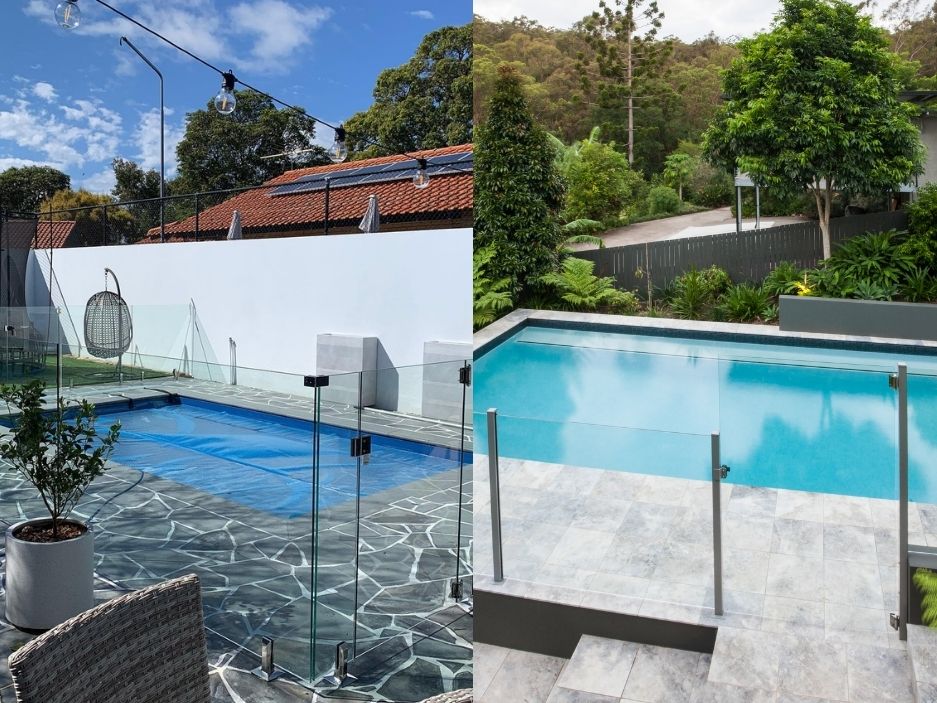 Frameless vs Semi-Frameless Glass Pool Fencing – Which is Best?
When it comes to glass pool fencing, you have two choices, semi-frameless or frameless glass pool fencing. Both styles enhance the look of your pool area and allow for more visibility. In terms of function, there isn't a huge difference and they both serve the same purpose of keeping your family and pets safe.
As specialists in frameless glass pool fencing and frameless glass balustrades, we recommend a frameless vs semi-frameless pool fence and here's why.
No Posts
Semi-frameless fences use aluminium powder-coated or stainless steel posts to support and hold together the glass panels. Semi-frameless fencing works by constructing a stainless steel frame that the glass panes slide into. As a result, there is no continuity between the glass panels.
Unlike semi-frameless pool fencing, frameless glass fences have no posts between each glass panel. Instead, the frameless glass pool fence has stainless steel spigots at the base of each panel which are drilled into the ground and cemented in place.
As there are no posts, frameless glass panels are thicker than those used in semi-frameless glass pool fencing.  Semi-frameless uses thinner glass usually between 8mm to 10mm, whereas frameless fences use glass panes that are 12mm thick.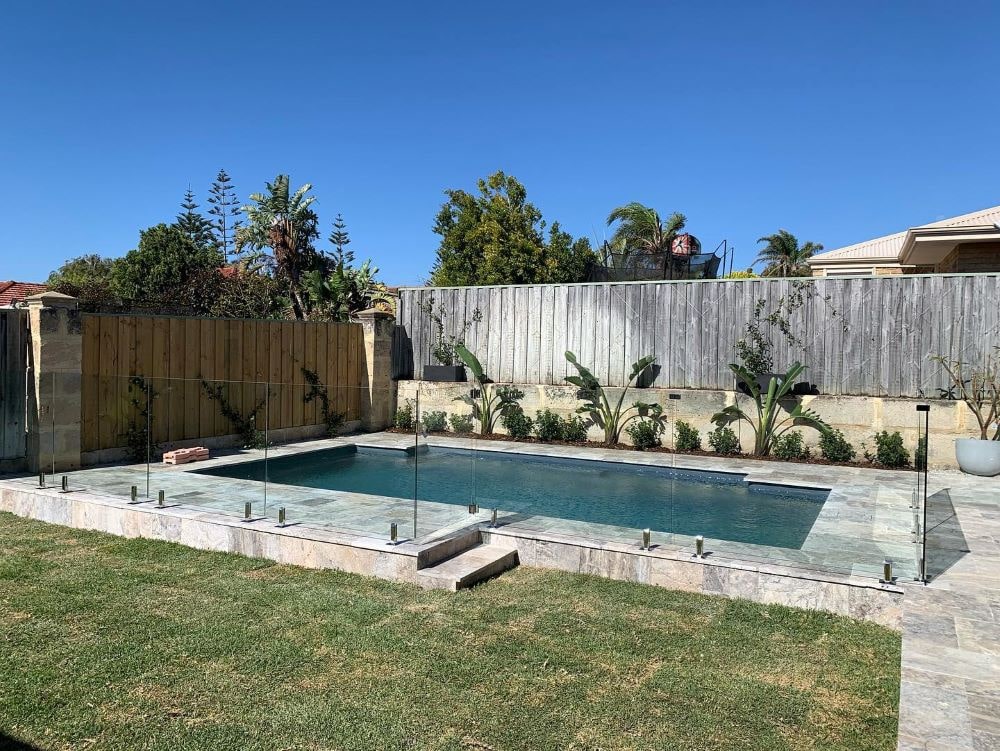 Frameless Glass Fences Look Better
When it comes to aesthetics, you just can't beat frameless glass pool fencing.
While more costly than semi-frameless glass fencing, frameless glass fencing is the pinnacle of stylish modern pool fence design. A frameless fence offers unobstructed views of the pool area and is nearly invisible when maintained and cleaned. Whilst semi-frameless looks good too, it just doesn't achieve that same ultra-sleek, luxurious and modern look.
Easier Maintenance
While frameless and semi-frameless are both durable pool fencing options, frameless is much easier to maintain.
On a semi-frameless fence, you have to clean and maintain each post, on the frameless, you only have to worry about the spigots. Easier maintenance is a big selling point for many homeowners. You want to spend more time enjoying the pool than cleaning the fencing right?
Of course, each style requires cleaning to keep the glass and hardware looking sparkly. Check out our helpful guide on How to Clean Your Glass Pool Fence.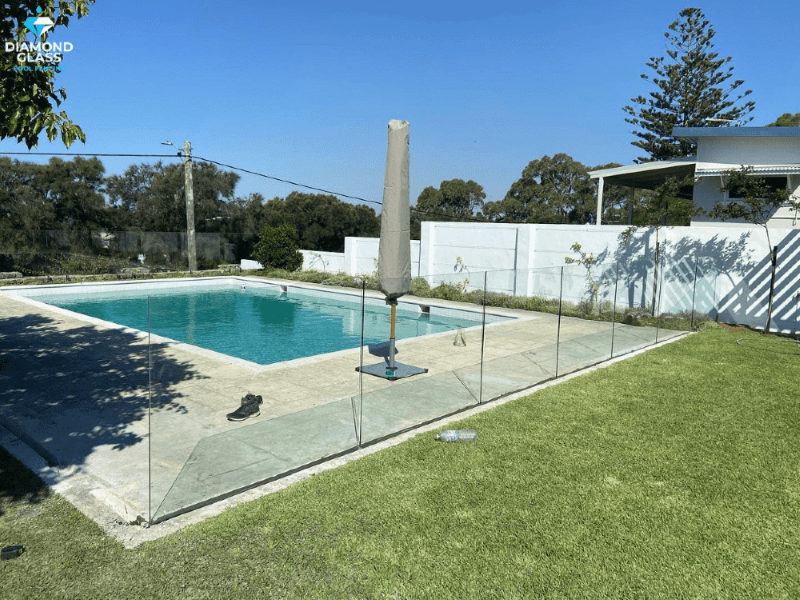 Still Not Decided on Frameless and Semi-Frameless?
When choosing between a frameless vs semi-frameless pool fence for your property, it's important to consider your budget. While the most popular choice amongst Australian homeowners is the frameless design, it is the more expensive option.
If your budget allows for it, we recommend a frameless vs semi-frameless glass pool fence. After all, you've spent thousands of dollars on having a beautiful pool installed and landscaping to go with it, why not show it off?
Whichever you decide on, the semi-frameless option or frameless, make sure you hire a professional and experienced glass pool fence installer. At Diamond Glass Pool Fencing, we use the highest quality materials and employ only the most experienced fence installers. Our unmatched experience means we know all the WA pool fencing regulations like the back of our hand.
Frequently Asked Questions
Why Does Frameless Cost More?
Installing a frameless glass fence is more labour intensive, as each spigot must be drilled and concreted for each glass pane. If low cost is a priority for you, while still having some style then a semi-framed or an aluminium fence might be the perfect choice for you.
Are Semi-Framed Glass Fences As Safe?
Yes, given the glass fencing is installed correctly, both styles are equally as safe.
What's The Difference Between Glass Balustrades & Glass Fencing?
Glass balustrades are used for balconies and on staircases. They also come with a different set of regulations.