Frameless Glass Balustrades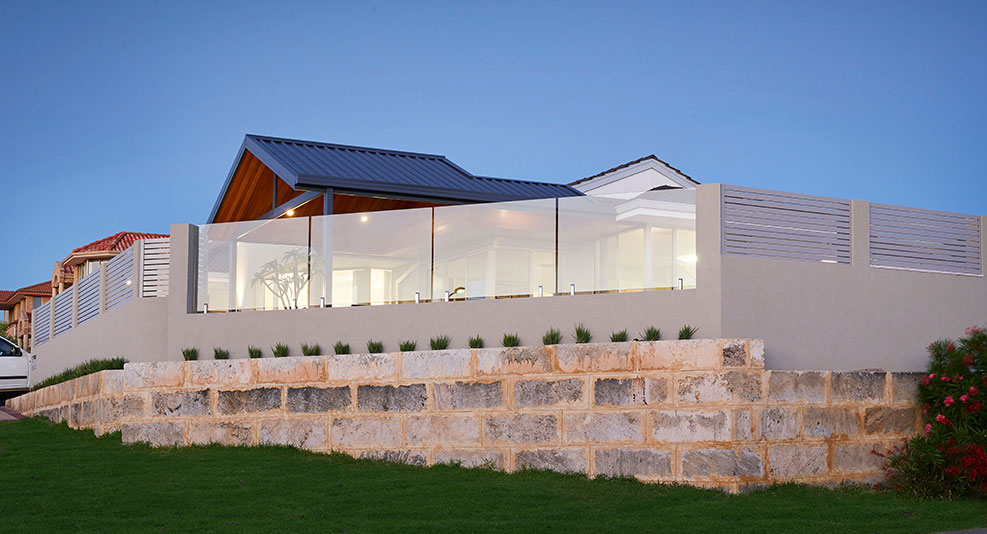 We are Perth's leading supplier and installer of high-quality frameless glass balustrades, including:
Glass balustrade stairs
Balcony glass balustrades
Custom cut balustrades to suit any space
Balustrades are an essential safety feature and must be installed in accordance with BCA guidelines on all staircases and balconies over 1 metre high. When it comes to safety, we do not skip corners. All our glass balustrade projects are installed to the strictest safety standards while still delivering on your unique design requirements. 
All our glass is custom cut at our warehouse in Perth to fit your balcony or staircase balustrade project.
We have the perfect solution for your next residential or commercial glass balustrade project with plenty of options for the budget-conscious. If glass balustrades aren't right for you, we also supply and install alloy balustrades.
No matter where your design takes you, you can rely on us to help you design a stunning addition to your property.
Why Choose Frameless Glass Balustrades?
Just like our frameless glass pool fencing, we specialise in frameless glass balustrades because it's the best of the best! Frameless glass balustrades provide a seamless view, let light in and provide a modern and stylish aesthetic. Many new homes are designed to be open plan, and frameless glass balustrades allow homeowners to meet safety standards while not compromising on the aesthetic of the architecture.
Glass Balustrade Staircases 
At Diamond Glass, we supply and install premium glass balustrades for staircases for both residential and commercial projects.
In Australia, stairways must have balustrades to ensure the safety of people moving between different levels. 
Glass balustrades for both external and internal stairs are the perfect solution as you achieve a great aesthetic and safety. 
Balcony Glass Balustrades
Frameless balcony glass balustrades are a popular choice in both residential and commercial settings. Balcony glass balustrades provide unparalleled unobstructed views, which is very important if you're living near the ocean, river or the city.
Options for Glass Balustrades
All our balustrade products adhere to BCA code and Australian standards. We provide different options for your glass balustrades depending on your layout and budget. These include: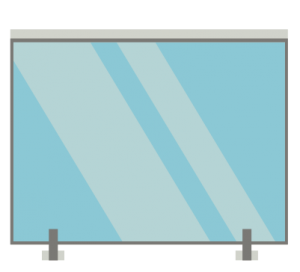 Spigot Mounted Glass Balustrades 
Stainless steel spigots keep hardware to a minimum. This is the same way we install our glass pool fencing as it allows for the panels to stand structurally without a frame.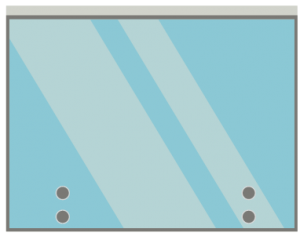 Face Fixed
 Face fixed glass balustrades is when the glass panels extend over the edge and are secured by fixtures that are fastened to the face which act as the foundation and support for the panel.
A completely unobstructed view can be achieved using face fixed frameless glass panels using either smart spigots or standoffs (also known as pin fixed).
Why Choose Us to Install Your Perth Glass Balustrade?
We Aren't the Cheapest.
It's a great idea to get multiple quotes before choosing a company to install your glass balustrades especially if you're on a limited budget.
We openly admit we may not be the cheapest, but there is a good reason for it. We've attended many repair jobs to fix the poor and unsafe work done by other companies. 
We value quality over price, which means we use higher quality materials. With many cheaper and poor quality alternatives entering the market, it's important to ensure you are choosing quality panels and fixtures that meet Australian safety standards. Going on the cheap at the cost of your safety and the safety of others is not worth the risk, especially when it comes to balconies and staircases.
In addition to our high-quality materials, we employ only the most experienced glass balustrade installers. So while you might spend slightly more on our service, you will have confidence knowing that things are being done right the first time.
We Can Work With Any Layout.
We offer glass balustrade installation to fit any layout. If you have a unique layout in your home or commercial building, we can provide honest advice and give you some options. 
We have our very own glass warehouse and are one of the very few frameless glass balustrade companies in Perth, who can custom cut glass and install it. Regardless of your layout, we will always ensure that safety is at the forefront of any layout we recommend.
We Provide High-Quality Workmanship Every Time.
The difference between a good job and an amazing glass balustrade balcony or staircase installation is in the details. We make sure we do things right the first time and always provide outstanding workmanship. This means involving you in the process and keeping you informed every step of the way.
Commercial Glass Balustrades 
If you're planning on using glass balustrades for your multi-storey developments or refurbishments, then you need high-quality materials and installers. This is an essential safety requirement and can enhance the overall aesthetic of your building.
We have spent many years building a solid reputation, trusted across Perth by many industries, including construction and building companies, property developers and architects. Whatever the location or style of your building, we will provide tailored solutions for your glass balustrade balcony or staircase. 
Get a Free Measure & Quote
We provide a no-obligation free measure and quote for those in the Perth metro area.
We will come to you, measure and assess your area and provide an accurate quote and walk you through what's involved. 
That way you can make an informed decision on whether glass balustrades are the right fit for you, with no strings attached.
Frequently Asked Questions
Are Glass Balustrades Safe?
Glass balustrades are a very safe option for your staircase or balcony given they meet Australian safety standards. They are made from toughened safety glass that will not crack or shatter on impact. Our glass panels are 12mm thick and have gone through strict safety testing.
Unlike other balustrade materials like wood or alloy, there are no gaps in glass balustrades. This means there is no risk of slipping through, especially great for children and dogs.
What Handrail Options Do You Offer?
We provide stylish stainless cap railing, which can be either top or side-mounted.
It is a requirement that balustrades that have a drop of over 1 metre must have a handrail.
Is a Glass Balustrade A Good Idea If I Live Near the Ocean?
Unlike stainless steel cable balustrades (unless 316 marine grade), glass doesn't react to saltwater. Our glass balustrade panels are built to withstand the harsh Australian climate. All our hardware is made from corrosion-resistant marine-grade 316 stainless steel.