AWARDED BEST POOL FENCE COMPANY PERTH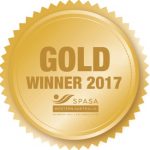 With a wind up to the year of 2017, we'd like to take a step back and have a look at what we have achieved in the swimming pool industry here in Perth, Western Australia.
With Christmas around the corner and also a new year looming we are busy, as most businesses and people are at this time of year. And what a full on the year 2017 has been for us in so many ways.
Finally, we are here taking some time to write about the SPASA Award we received this year for pool fencing in 2017.
For those who aren't aware who SPASA is, they are a self-regulated organisation in which the pool and spa industry agree to abide by its rules and regulations. There is naturally a code of ethics in how businesses in this industry conduct themselves in WA. The association is made up of leading companies in the pool and spa builders, equipment and chemical suppliers and service organisation related businesses here in WA to do with all things pertaining to backyard pools and spas.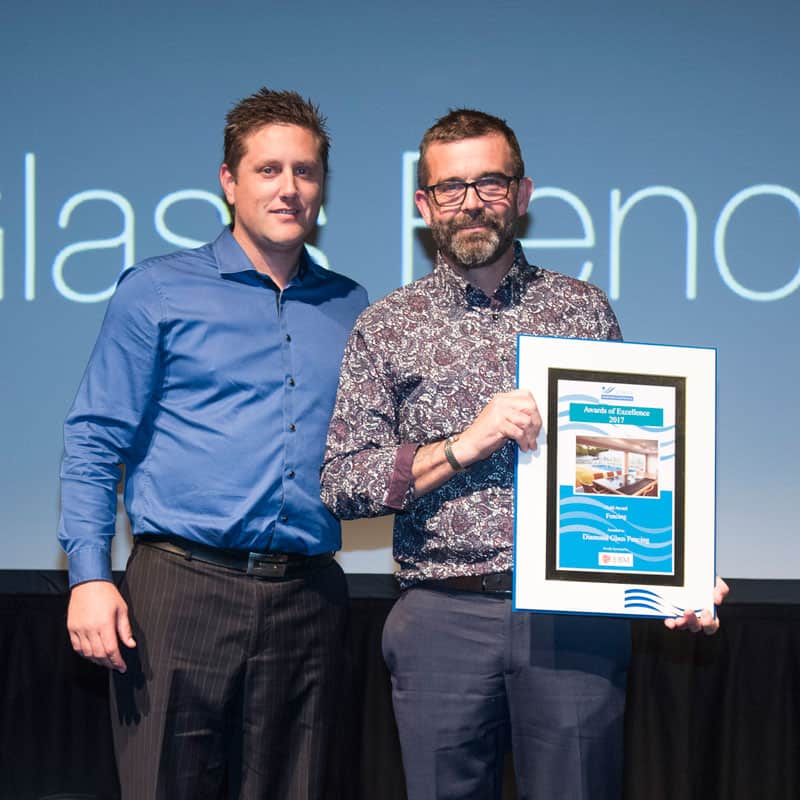 This is a great organisation that we are proud to be members of due to the nature in which they conduct themselves to ensure that safety standards are met by all relevant tradespeople in this sector. We as a pool fence company have seen a lot of terrible workmanship out there where homeowners try to save a buck by using an unqualified pool fencing contractor, or a handyman of sorts who doesn't know or abide by pool safety standards, let alone the bad quality of installs. That's the negative side of our industry, but there is a great side to it and we are proud to finally blog about how proud we are to have achieved recognition amongst our industry peers who are also; SPASA members.
Without further ado, I'd like to finally formally announce online on our website that Diamond Glass Pool Fencing was awarded the Gold Winner WA SPASA award in 2017 for a frameless glass pool fence design, supply and install, in City Beach for 2017.
On the SPASA website, they go on to explain that the reason we won this award, which was for our extensive engineering in the way we go about our pool fence footings, as well as all the other glorious compliments around the elegance of our products and what a high end finish our pool fence was.
What we love about this award is that we have been recognised for our excellence in footing engineering. And what this means for our past and future customers is that you can rest assured we know what we are doing when it comes to installing glass pool fencing, and the longevity of your fence withstanding harsh weather conditions. Not all pool fencing contractors go about footings the way we do, nor do they use quality spigots and glass panels like Diamond Glass Pool Fencing. We are all about quality, safety and natural aesthetics of your pool area, for you and your family to relax and enjoy.
We have already celebrated our amazing and humbled win at the SPASA awards this year for the fencing category. And now we would like to share the information with you so that if you are thinking about having a glass pool fence installed in the near future, we are a trusted pool fencing company here in Perth, and have been for over a decade.
Thank you to all our customers and their families this year, have a safe and happy Christmas and new years and let's share the love in celebrating the end of 2017 with our award. Thanks to SPASA WA and all of our industry peers, let's look forward to a fun and successful 2018.
To view the story directly about our win on the SPASA website you may view at; http://www.spasawa.com.au/fencing