Glass Pool Fencing Maintenance
Like all things we enjoy in our backyards and entertaining areas, the swimming pool area always needs to be looked after and maintained. This also goes for you frameless glass pool fence and gated areas, including the stainless steel spigots.
Now the quality of our products will help to ensure your jobs aren't too arduous and time consuming, however we are here to offer you some advice on maintaining the pool fence yourselves with more ease. Our fittings and latches have a lifetime warranty because we absolutely back our quality 100% If you find you get rust from your pool fence if you had installed by another installer, please just give us a call and we'll come out and fix this for you, see our repairs information here >>>
Glass Protection With EnduroShield© And Reduce Cleaning By 90%
EnduroShield© is an investment that pays for itself leaving you more time to enjoy your outdoor fun around the pool. It is a non-stick protective coating that can be applied to glass, tile, ceramic and stainless steel surfaces. EnduroShield© is a non-stick protective coating that can be applied to glass, tile, ceramic and stainless steel surfaces. By applying it to your glass fencing and steel pegs shortly after installation, your fencing will become much more resistant to dirt and grime. One application lasts up to three years. At the time of quoting you, we'll probably ask you if you are interested in us applying Enduroshield for you, however please ask us about it at any point of getting in contact with us for your free measure and quote.
We Recommend Autosol For Sparkly Spigots
Contaminants can cause stainless steel products to appear 'tea stained', discoloured and even to corrode without the proper maintenance program in place. You would only clean the spigots when they appear dirty by using what we recommend from AUTOSOL Stainless Steel Care Products. Made in Germany, these are premium quality products providing superior steel cleaning ability and protection. So you may also use them on other steel appliances in and around your home.
INSTRUCTIONS FOR A REGULAR CLEAN OF YOUR STAINLESS STEEL…..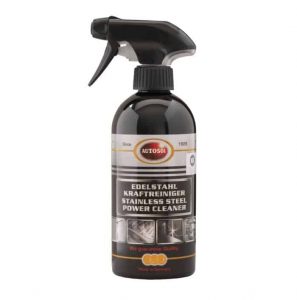 STEP 1: Apply AUTOSOL STAINLESS STEEL POWER CLEANER onto the dirty surface and rub off with a cloth or sponge.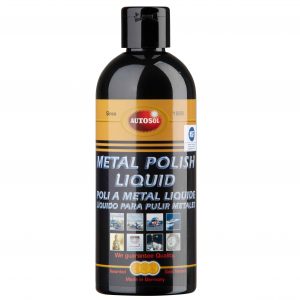 STEP 2: Apply AUTOSOL METAL POLISH LIQUID and rub of with a dry cloth to maintain shine and protection. Monthly application to guarantee shine and protection.
IF YOU HAVE HEAVY CORROSION, RUST AND STAINS…..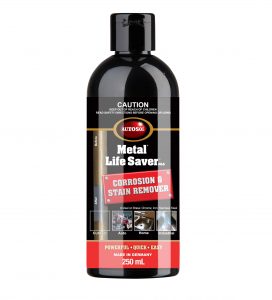 STEP 1: Apply AUTOSOL METAL LIFESAVER to remove heavy stains. Rinse with water after application. Re-apply in extreme cases.
STEP 2: Apply AUTOSOL METAL LIQUID POLISH and rub off with a dry cloth.
To save money you might like to check out the AUTOSOL KIT, and happy cleaning.
DISCLAIMER: Diamond Glass Pool Fencing is not affiliated with Autosol. We encourage you to also read the recommended application details on the product bottles. Diamond Glass Pool Fencing is only making a recommendation on what we find works well for your pool fencing steel spigots, and do not take responsibility for any product choices and application errors.
GLASS POOL FENCE MAINTENANCE PACKAGES
At Diamond Glass Pool Fencing we offer regular glass pool fencing maintenance, even if it isn't a glass pool fence we have installed. By requesting one of our maintenance packages you will receive the following services either monthly or every 3 months. We have found that we receive a lot of interest for pool fence maintenance from real estate agents who manage home rentals with swimming pools. Now we are opening this pool fencing maintenance service to all pool owners who simply do not have the time or the inclination to keep their glass fence clean, secure and safe all year round.
Our pricing is based on a metre rate for both sides. A minimum charge of $100 + GST for up to 10 metres, and then $8 + GST per metre thereafter. Please measure the length of your frameless glass pool fence to gain your quote.
PRICE GUIDE (GST exclusive)
10 metres or less $100
15 metres $140
20 metres $180
25 metres $220
30 metres $280
35 metres $320
How To Book?
By using our online form below, please enter all the fields provided to collect your information. Your details are safe, view our privacy policy here.
Simply choose the size of your pool fence to gain the correct pricing.
Choose the pool fence maintenance service frequency.
Your prefered start date which we will also confirm back to you.
And state any special instructions regarding animals and access to the property.
Submit the form and you will receive a confirmation email on the next steps.
Frequently Asked Questions
Do I need to be home when you come around?
No. As long as we can access the property with ease you won't be required to be there. As a courtesy we will send you an SMS reminder confirming the date and time of your next maintenance date 10 working days prior, and also 5 working days prior. If you need to change the booking please call us.
Will you still come out if we have a dog/s?
Yes. We recommend you find another area of your property to put your dog or perhaps tie them up if you think they may get upset or aggressive. We will not enter your property if we don't feel safe to do so.
How do you prefer payment?
We will set you up on a direct debit system using your credit card so you don't need to worry about leaving cash, or submitting payment each and every time.
What if I need to cancel?
We can accept cancellations any time without charging you a cancellation fee as long as you give us a minimum of 5 working days notice. Cancellations outside of the notice period will incur a cancellation fee of $20 + GST. Please also advise us via phone or email if this is a once-off cancellation due to whatever reason or complete cancellation of the on-going service so that we can make the appropriate changes to your billing.