Pool Security Cameras
At Diamond Glass we take safety very seriously, and we get asked quite often if we offered any further security towards ensuring child safety. For a long time we didn't but we did think long and hard, obviously researched this request further and came up with a trialled and tested solution that we can NOW OFFER our past and future clients extra pool security.

How it Works
We install a 3 camera system that connects you to an App for your smartphone, and it also talks to your PC through emails. But the smartphone App is far the best part because as soon as your little one, or even an intruder for that matter enters your pool gate the camera gets set off and an alert notification goes directly to your phone. You receive a 10 second grab so you may identify the intruder.
What If?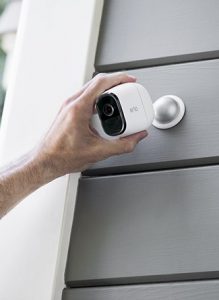 Let's say your 3 year old is happily playing with their toys and you have a visitor come over for cuppa. Well naturally you are going to be attending to your guest somewhat, and that little treasure of yours thinks this is the perfect time to BREAK INTO THE POOL. Horrible to think but this could be a prime example of what can happen in an instant.
But if you had the Pool Security Camera System installed by us, you won't have a problem catching that little Treasure in the act straight away. As long as you have your phone near you (which most people do these days) and you can hear the alert come through, then you would automatically register what's going on and prevent a possible drowning.
Pricing is Perfect for the piece of mind
$995 + GST
Includes: 3 cameras with night vision, installation in your required areas, app set up and a quick and easy onsite explanation and testing.
This product is only available for past customers and new glass pool fencing installation customers, as we are not a security or surveillance business, but we do take pool safety very serious and want you all to enjoy your pools, our fencing and now even more security for your loved ones.