10 Balustrade Designs Ideas
Choosing the right balustrade design for your space can be overwhelming. You aren't limited to only using one particular material. You may choose a different balustrade design for your staircase vs your balcony or vice versa. You can get as creative as you want with a range of different types of balustrades, as long as the materials and the design meet Australian standards.
To get you inspired we've put together photos of our favourite balustrade designs for residential properties.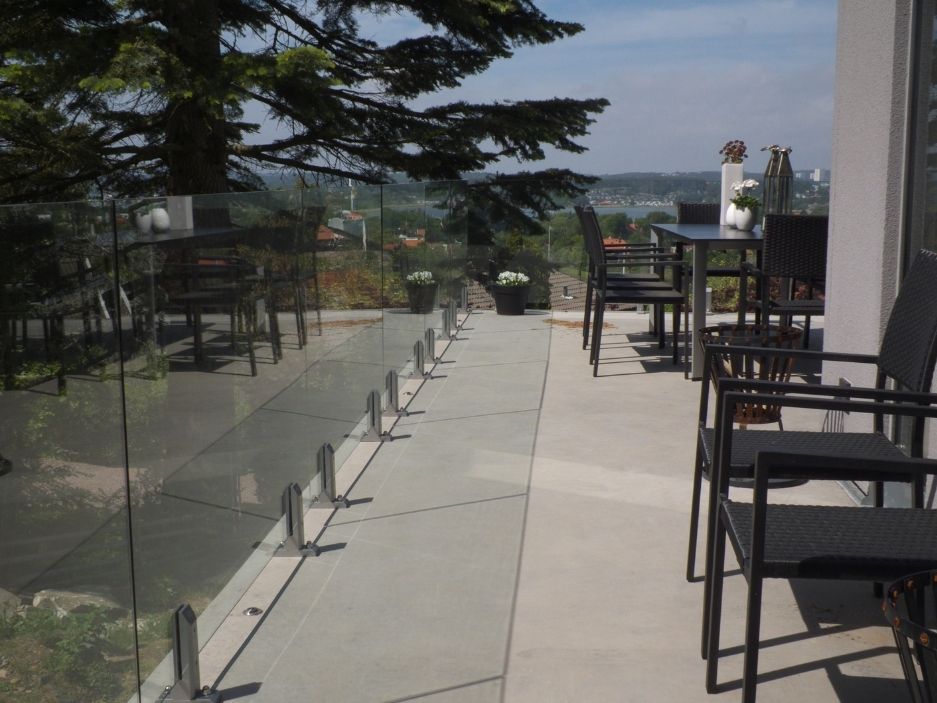 #1 Spigot Mounted Glass Balustrade Balcony
As a company that supplies and installs glass pool fencing and glass balustrades, our favourite designs mainly involve glass. If you've got beautiful views, a glass balustrade provides uninterrupted views. This is a frameless glass balustrade mounted using steel spigots in chrome.
#2 Glass Staircase Balustrade Design With Wooden Handrail
This design uses a combination of glass, timber and metal. The glass is cut to leave a small gap between the handrail and the base and uses wooden posts to connect them. While still providing a modern feel, the use of timber provides warm tones creating a more homely feel.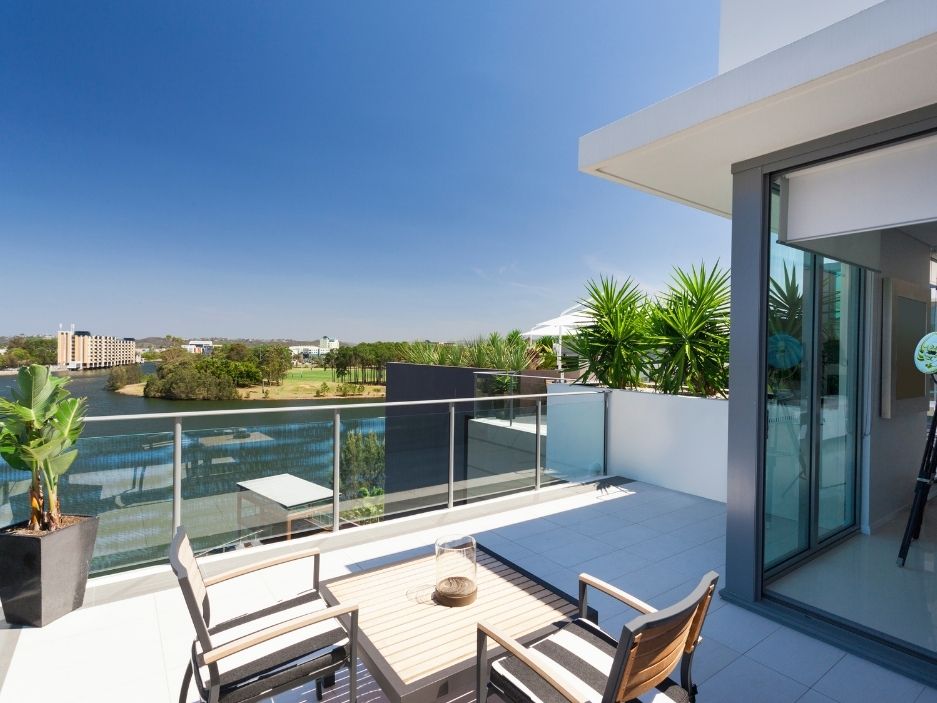 #3 Semi-Frameless Glass Balustrade With Aluminium Posts
If you've got views like this, you can see how glass balustrading is a must. This design features semi-frameless glass balustrading, using aluminium posts and a handrail. When choosing your posts and handrail you can choose from many different colours to suit your space. The lighter colour used here complements the rendered white wall and white tiles.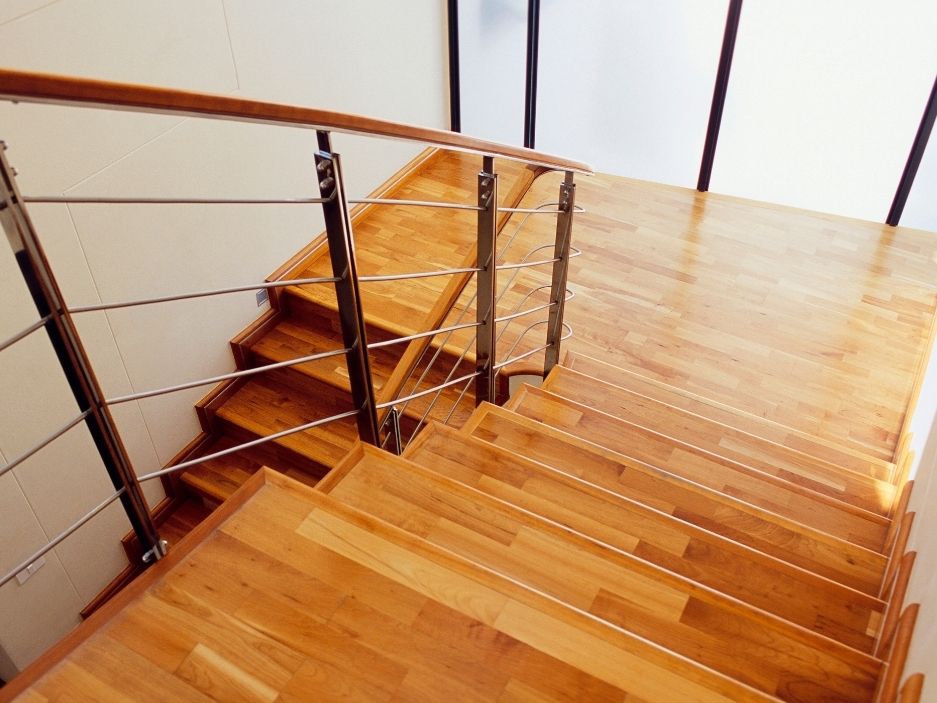 #4 Steel & Timber Staircase Balustrade
The design features stainless steel bars connected to stainless steel posts. A wooden handrail is used which helps to tie in the wooden staircase. The use of the stainless steel elements adds a contemporary feel to the space.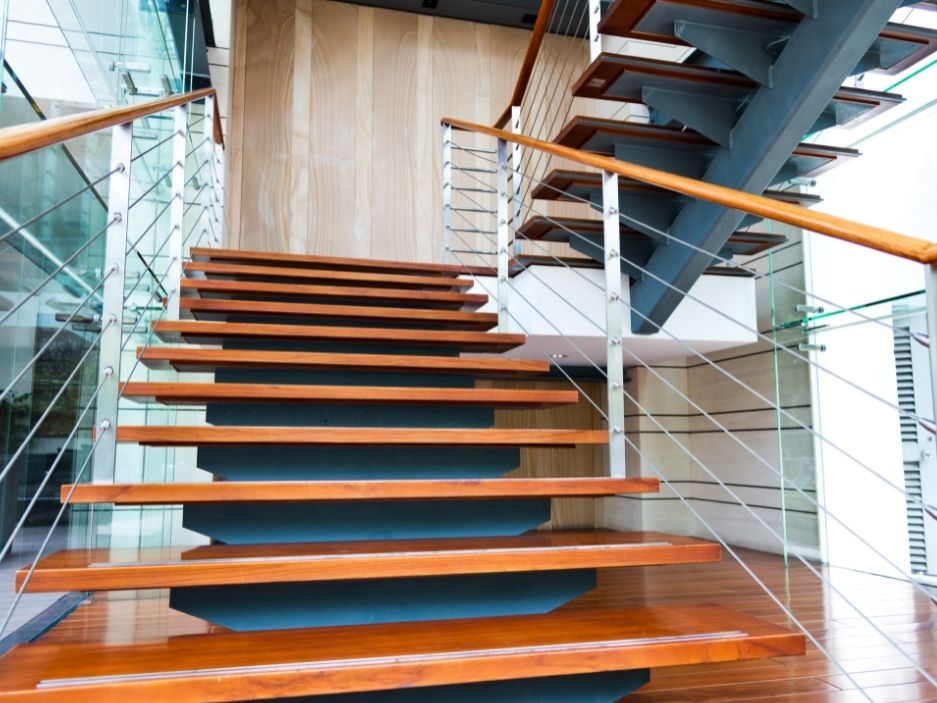 #5 Strand Wire Balustrades With Wooden Handrails
This design is similar to the one above, except instead of stainless steel bars it features stainless steel wires that run through steel posts. Both styles complement the timber staircase, providing a contemporary yet homely feel.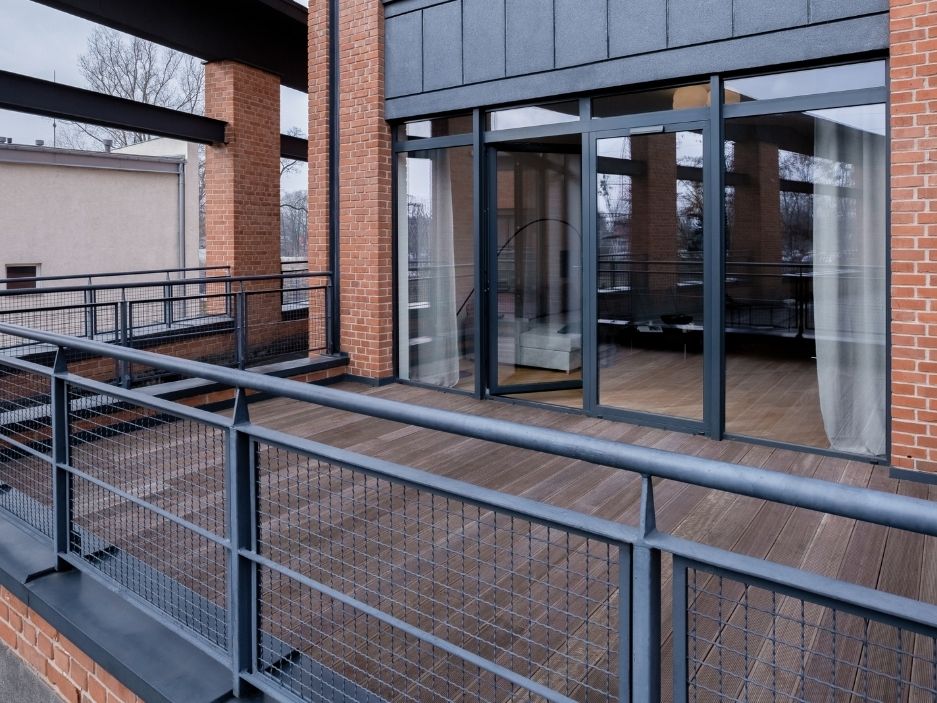 #6 Charcoal Powder Coated Aluminium Balcony Balustrade
The design is unique in that it features aluminium grills between the bars. Not only does this increase safety, but it also gives the building an industrial/warehouse vibe. The balustrade has been matched to the colour of the building.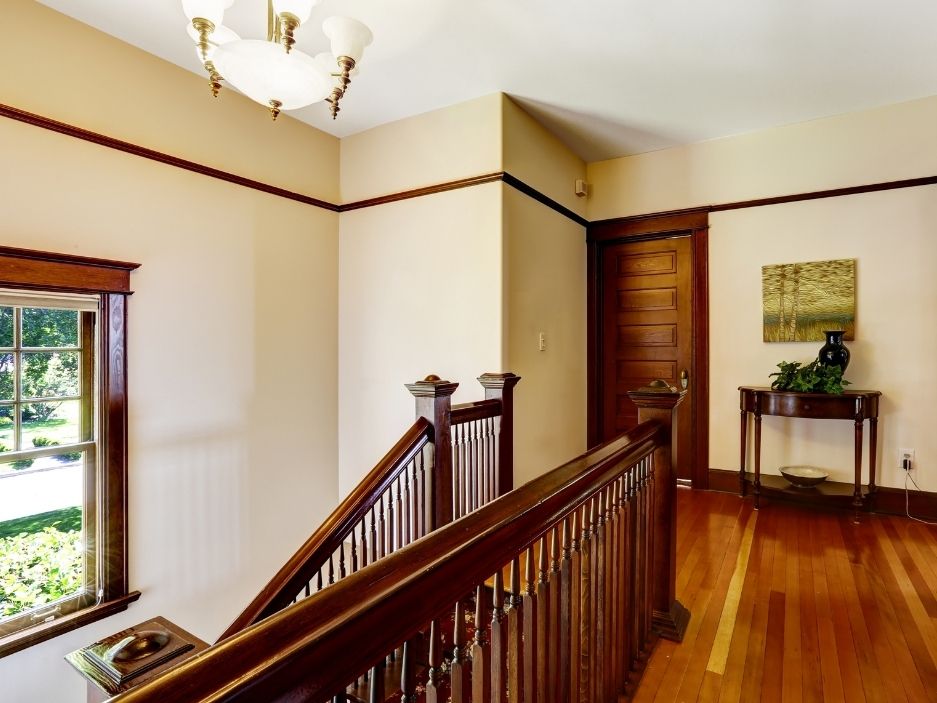 #7 Classic Timber Balustrade Staircase
Many older character homes in Australia will suit traditional wooden balustrading that ties in with the floorboards, window frames and skirtings. The dark wood chosen in this design has been used to create a lavish and vintage feel to the space.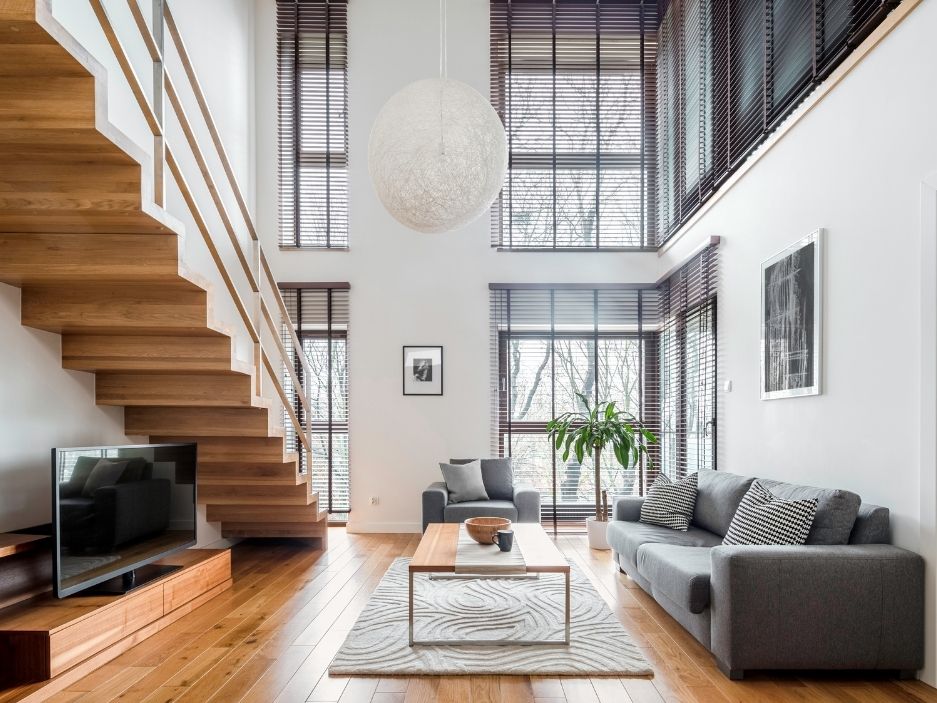 #8 Minimalistic Wooden Balustrade
Sometimes lots of detail on your balustrade material can make the space feel overcrowded. This simple design features very basic staircase balustrading using unpolished lightwood that matches the stairs. This gives a minimalistic and open feel and allows for a lot of natural light to fill the area.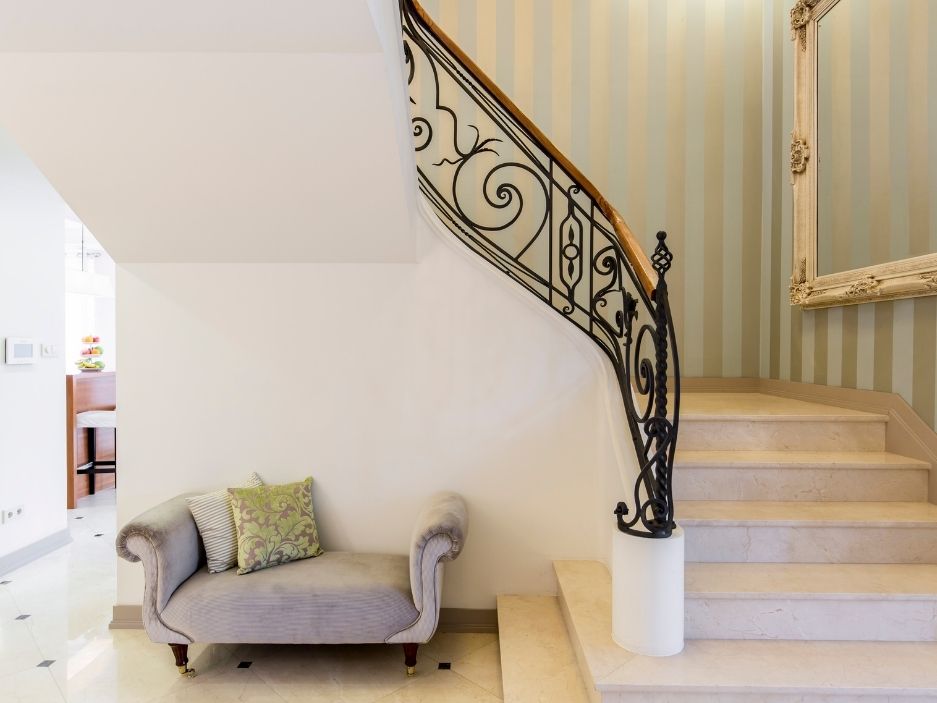 #9 Wrought Iron Balustrade With Wooden Handrail
Nothing looks more elegant and luxurious than wrought iron. This wrought-iron balustrade features intricate details that make the staircase the feature of this space.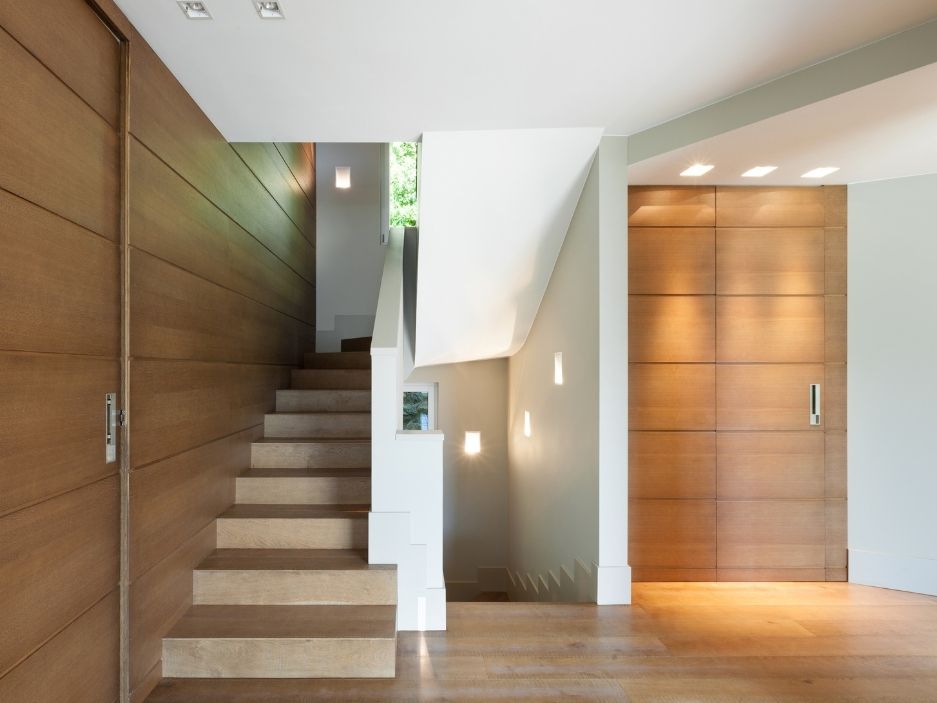 #10 Balustrade Wall
Depending on the design of your home, you can sometimes use the walls as your balustrade. This is the classic modern U shape, with a dwarf plaster wall at the base. While it doesn't use classic materials like glass, steel, iron, aluminium or wood, it still creates a contemporary look.
If you need help deciding on a balustrade material and creating a layout, Diamond Glass Pool Fencing can help. We are leaders in the glass fencing and balustrade industry. We've helped many clients across Perth, and we can do the same for you.